Pajūrinė stoklė – perspektyvus augalas dekoratyviųjų želdynų formavimui lengvuose dirvožemiuose
Raktažodžiai:
pajūrinė stoklė, smėlis, aplinkos sąlygos, želdynas
Santrauka
Analizuojamos pajūrinių stoklių (Cakile maritima Scop.) morfologinės savybės, šių augalų augimo intensyvumą ir plitimą lemiančios sąlygos, jų auginimo želdynuose perspektyvumas. Tyrimai atlikti natūraliose šių augalų buveinėse, Lietuvos pajūrio žemyninėje dalyje. Nustatyta, kad pajūrinės stoklės geriau auga gausiau azoto turinčiame substrate, yra šviesamėgės, nepakenčia kitų augalų konkurencijos. Pajūrinės stoklės gali augti įvairiame substrate, tačiau palankesnės sąlygos susiformuoja vidutinio smulkumo smėlyje. Todėl šiuos augalus rekomenduojama auginti lengvos granuliometrinės sudėties dirvožemyje. Pajūrinių stoklių dekoratyvinės savybės yra gana vertingos: jos ilgai ir gausiai žydi, žiedai įvairių spalvų, krūmeliai dažniausiai kompaktiški ar šiek tiek išsidraikę, gana tankūs, puikiai padengia žemės paviršių. Tinka sodinti didesniais masyvais nederlingame dirvožemyje, galimos kompozicijos su kitais žoliniais augalais.
Nuorodos
Barbour, M. G. (1970). Germination and early growth of the strand plant Cakile maritima. Bull. Torrey Bot. Club 97, 13–22.
Casal, M. (2004). Maimonides and the chemotherapy of infectious diseases. Revista Española de Quimioterapia, 17(3), 189–194.
Ciccarelli, D., Balestri, M., Pagni, A. M. and Forino, L. M. C. (2010). Morpho-functional adaptations in Cakile maritima Scop. subsp. maritima: Comparation of two different morphological types. Caryolpgia, 63, 22–28.
Clausing, G., Vickers, K. and Kadereit, J. W. (2000). Historical biogeography in linear system: genetic variation of sea rocket (Cakile maritima) and sea holly (Eryngium maritimum) along European coasts. Mol. Ecol. 9, 1823–1833.
Davy, A. J., Scott, R. and Cordazzo, C. V. (2006). Biological flora of the British Isles: Cakile maritima Scop. Journal of Ecology,Vol. 94, 695–711.
Horwood, A. R. (1919). A new British flora: British wild flowers in their natural haunts, Vol. 6. The Gresham publishing company, ltd.,.
Julien, M. H., Sforza, R., Bon, M. C., Evans, H. C. and Hatcher, P. E. (Eds.). (2008). Proceedings of the XII International Symposium on Biological Control of Weeds.
Kadereit, J.W., Arafeh, R., Somogyi, G. and Westberg E. (2005). Terrestrial growth and marine dispersal? Comparative phylogeography of five coastal plant species at a European scale. Taxon, 54, 861–876.
Ksouri, R., Megdiche, W., Debez, A., Falleh, H., Grignon, C. & Abdelly, C. (2007). Salinity effects on polyphenol content and antioxidant activities in leaves of the halophyte Cakile maritima. Plant Physiology and Biochemistry, 45, 244–249.
Packham, J. R. and Willis, A. J. (1997). Ecology of Dunes, Salt Marsh and Shingle. London: Chapman & Hall.
Papini, A., Mosti, S., Tani, G., Di Falco, P., Lazzeri, L. & Bandara, N. L. (2010). Ultrastructural aspects of the embryo and different compartments, in Eruca sativa Hill cv. Nemat (Brassicaceae) during Heart and Torpedo stages. Caryologia, 63(2), 197–210.
Zarouk, M., EL Almi, H., Yousef, N. B., Sleimi, N., Smaoui, A., Miled, D. B. & Abdelly, C. (2003). Lipid composition of local halophytes seeds: Cakile maritima, Zygophyllum album and Crithmum maritimum. In H. Lieth and M. Mochtchenko (Eds), Crash Crop Halophytes: Recent studies, Tasks for Vegetation Science, Vol. 38, 121–126.
Zarrouk, M., El Almi, H., Ben Youssef, N., Sleimi, N., Smaoui, A., Ben Miled D. & Abdelly C. (2001). Lipid composition of local halophytes seeds: Cakile maritima, Zygophyllum album and Crithmum maritimum. In Cash crop Halophytes: Recent Studies. 10 years after the Al Ain Meeting. Eds. H Lieth, M Moschenko, 121–126.
Žilinskas, G., Jarmalavičius, D. ir Minkevičius, V. (2001). Eoliniai procesai jūros krante. Vilnius: Geografijos inst.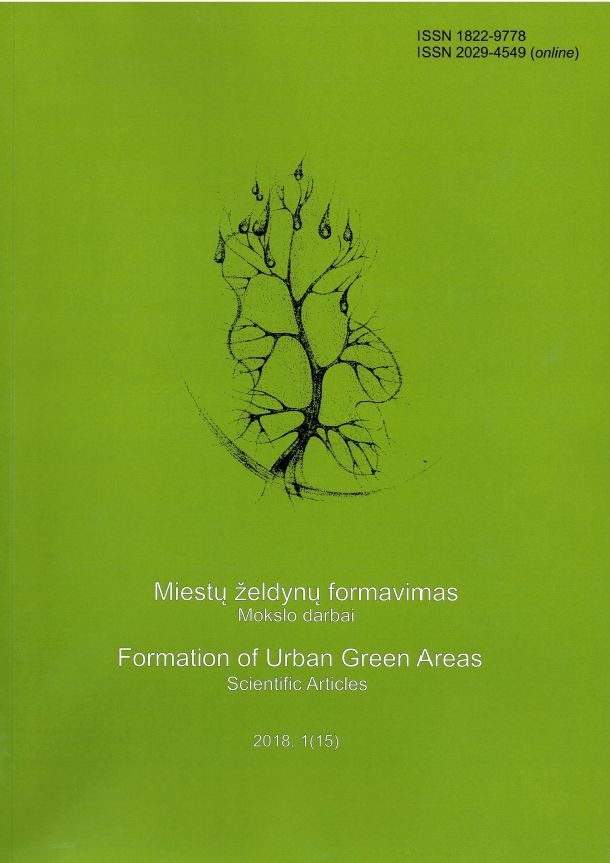 Atsisiuntimai